Hey everyone. This is both a tutorial and an opinion piece on content for Second Life and the use of Alpha textures in some of the creations people have made in this virtual world.
Have you ever been in the middle of styling a new outfit you absolutely love, like lingerie or a, you know, somewhat kinky outfit with a transparency and you choose a hair that fits the look perfect but OH NO, as you are taking the pic this particular hair collides with the cute top and BOOM nipple! Or transparency! And this turns into what could have been a quick look, into a having to decide if you keep the look or change the hair? This is all about Alphas in SL fashion.
As a photographer in this wonderful virtual world there has been something that has always rubbed me the wrong way and it is the use of Alphas and how they work, for those of you wonderful creators making things modifiable, thank you! Because you allow us to make those decisions and when/if we need to, we can choose the mode ourselves. But those creators that DO NOT do this, this makes it difficult for us to decide how to blog your outfit. For me it implies a longer time in the post edit process and having to add a note stating the photo has been editing and that hair with transparency on top of that particular piece of clothing WILL make it transparent.
So why does this happen!?
Introducing Alpha Masking VS Alpha Blending. If you have never heard these terms, well this is your introduction to them and hopefully it will help you in some way. If you have been someone who has followed me for a while or is a furry in Second Life (dot com, pls sponsor kthxbaiiii) you probably have already ran into this and have known about it. In both cases hope this little piece will help you in the future so you know how to mod your items or sell them using this particular features.
Special thanks to Paradox of Bewitched for helping me understand this (if you need a custom furry mod, please contact them via Twitter), the people at the [Mod]ify event and in this case the wonderful people of Dhoma for selling their items with this particular distinction.
So let us understand that first understand that Alpha textures are used to create wonderful transparencies in clothing that make us all shine and be our better, baddest selves and I love it when people use them. However taking a picture versus wearing it in-world can mean worlds of difference.

As someone who edits pictures for me it's just a matter of taking two pictures, one with the hair, one without and then I just make them work together, this means my end-result will be a cute pic but as a blogger I will always announce to my readers that this particular look was achieved through post editing and the in-world result will be different.

So you can see this in action, refer to the pics below.
Alpha Masking
This feature will come into work when another alpha texture (i.e. hair) comes on top of another alpha. Allowing for them not to clash or become transparent.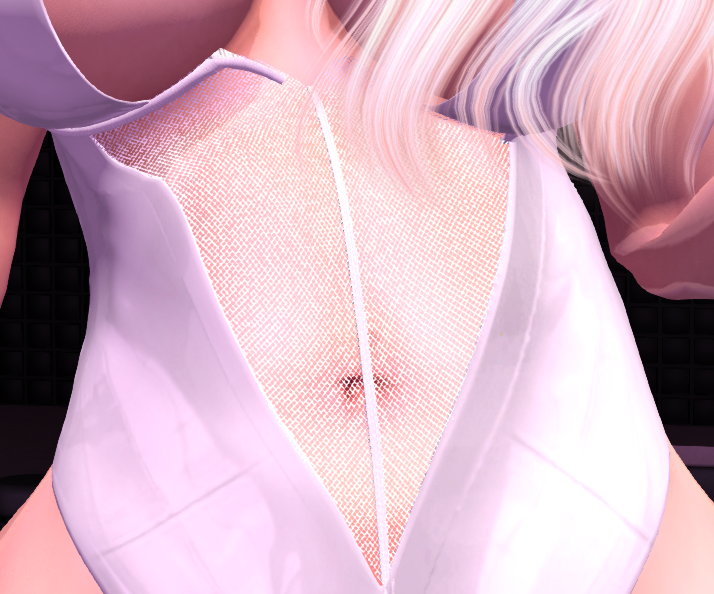 Alpha Blending
If you do not change your clothing alpha setting to masking, it will automatically be set to blending, which means any alpha texture that comes on top of it will make it transparent. Check image for reference.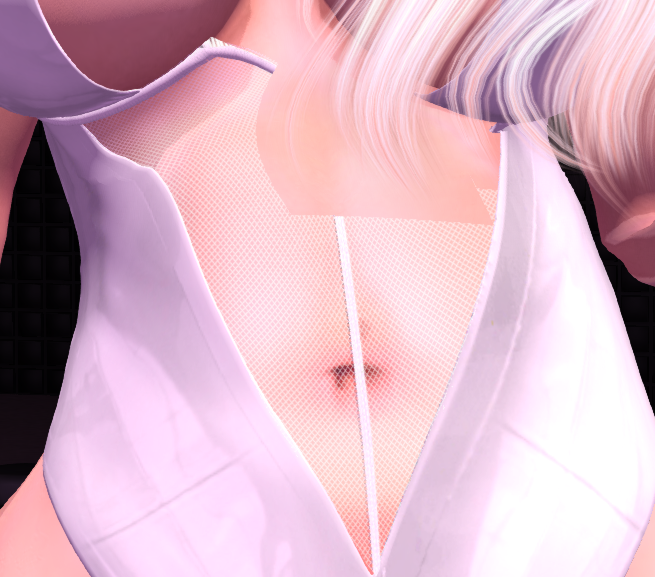 So, how do we fix this?
Believe it or not, it is a super simple fix. For this I will use my canis head from Cerberus, they always have some extra faces for alpha content, specifically the eyelashes and the eyeshadow. In here I usually rezz my head on the ground and select the eyeshadow face where the texture will go and go into the Texture Tab where under Texture (difusse) there is a dropdown called "Alpha Mode" here is where you select that beautiful mode of alpha. Very important to mention that when in Alpha Masking you MUST set Mask Cutoff to 100. This will make it work properly.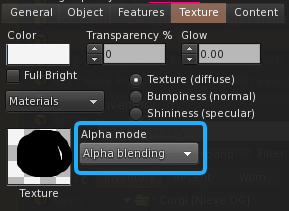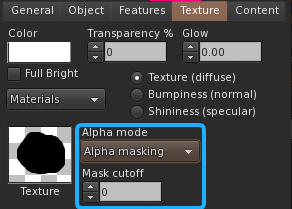 And with this simple change you can use/wear your clothes, parts in piece without having to worry about breaking TOS or walking around with alphas on alphas that show your no-no parts or clash with other content or force you to choose between hairs and parts/clothes.
You can also check this wonderful tutorial by Alex Hughes that shows step by step how to solve the alpha masking issue.
As always I hope this small piece helps you understand a bit more about Second Life and its many features. Keep on rocking and see you soon!
All screenshots taken on Alchemy Beta Viewer, EEP by Poly Skies, Lighting thanks to the [DE] Avatar Lighting System. Main picture edited in Adobe Photoshop and Lightroom. Backdrop by FOXCITY. Pose by Miwa Bunny.