"How does one prepare for battle? How is one prepared to come face to face with destiny and find the will and power within ourselves to change it? The stage has been set, the players are all ready. Today IS the day, where some lucky ones, handpicked by Lady Fate gather at the Colosseum in the ruins of Empire City to stare destiny in the face… and change it. Lyra Phoenix and myself are ready. Are you?"
Style Credit on Bunny
:::SOLE::: SA - Mask Scorpion 01(Black)
:::SOLE::: SA - hammer TENCHU (Black)
:::SOLE::: SA - Proof (Forehead) (White)
[CX]x[-TWC-] // Lumbar Puncture - Silver
Ghoul - Modeus Eyes - Angel Babe Light
MIWAS / Mei Belt jacket #Black
MIWAS / Rei Bra top #Black
MIWAS / Waist #2 Mid Fishnet tights #Black - BoM
= DAE = MONEY $$$$$ EARING
imbue. taylah skirt - black
.:: Hanatsumi ::. Stacy - Boots [Maitreya]
Wearing Maitreya Lara 5.1 Version with a Clothing Layer
Wearing LAQ RINA Mesh Head
Pose by RUSSKAYA, modded in Black Dragon
Shot at the VWE Wrestleseries 13 @ Ruins of Empire City
Day One of Main Events has come. Today several destinies will be fulfilled. Many hopeful will be entering the Colosseum and only a few will come out victorious. We have the Karsin brothers going after Natas and Titan, Drake Edwards takes on Ren Blackheart to reclaim his power, Night faces "The Future" Hammer, The Fatal 4-way between Tracy, Kat Monroe, Rani and Betty will take place to ensure victory and both Cody and Misfit will come face to face with destiny on a career defining match.
Most importantly today is when Lyra Phoenix takes that step into the mat to face destiny against Danni. Who will win end up victorious in this epically long battle for supremacy in the Women's division?
I will try to keep up with every day blogging about this event, so make sure you stay tuned.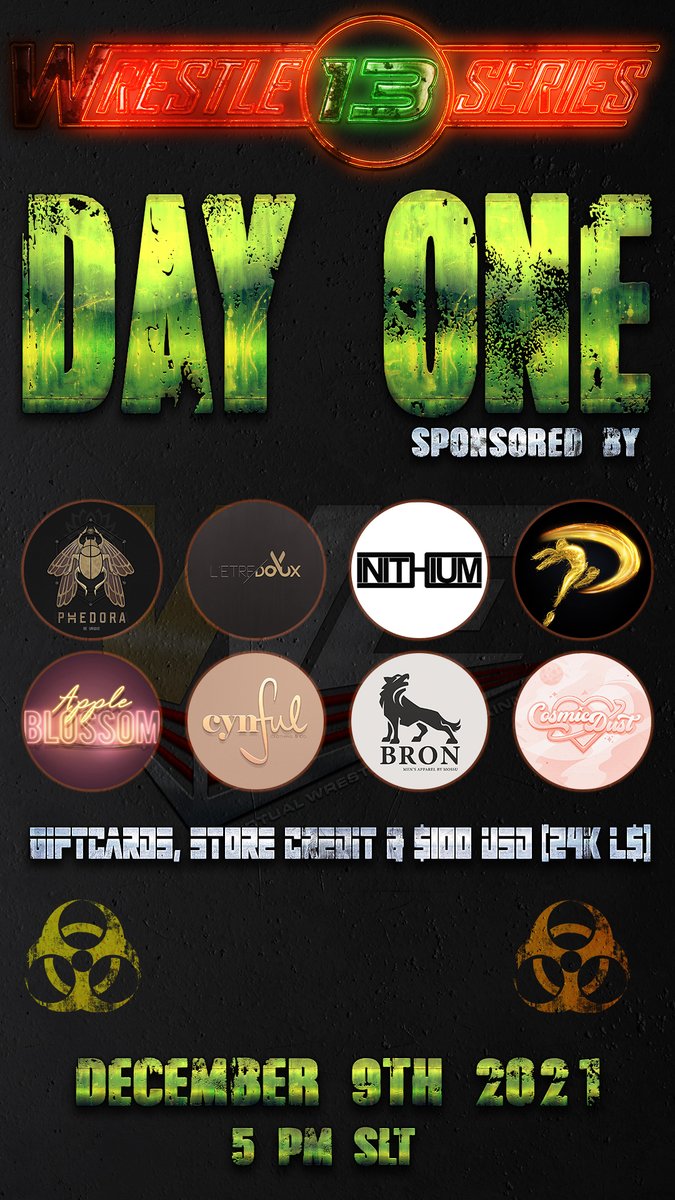 Remember that VWE and its sponsors are also running a photo contest, with a lot of prizes both in Linden Dollar (L$) form and store credit, gift cards, items and more. All the information and rules below or at the Facebook Post (HERE). Please take into consideration the sim does not allow to rezz items, which means you will need to depend on a poser to get the pics, take also into account that most of the time the sim will have scripts turned off, so for this I recommend the BD poser or bring your own poses and play them either locally or in-world.