Abnormality is approaching us once again this time the theme is SUPERNOVA and while there is so much to look forward too, I chose to open up with these badass new release coming to Abnormality on August 7th.
Abnormality Event Exclusive Item: Kottr – Concept
Yes, these are the Kottr Concept skates that will be made available on 08/07 for the second round of the Abnormality event. These come fitted for the Apricot Paws – Feety Peets, in here I am wearing the Maitreya that fit my Kupra body.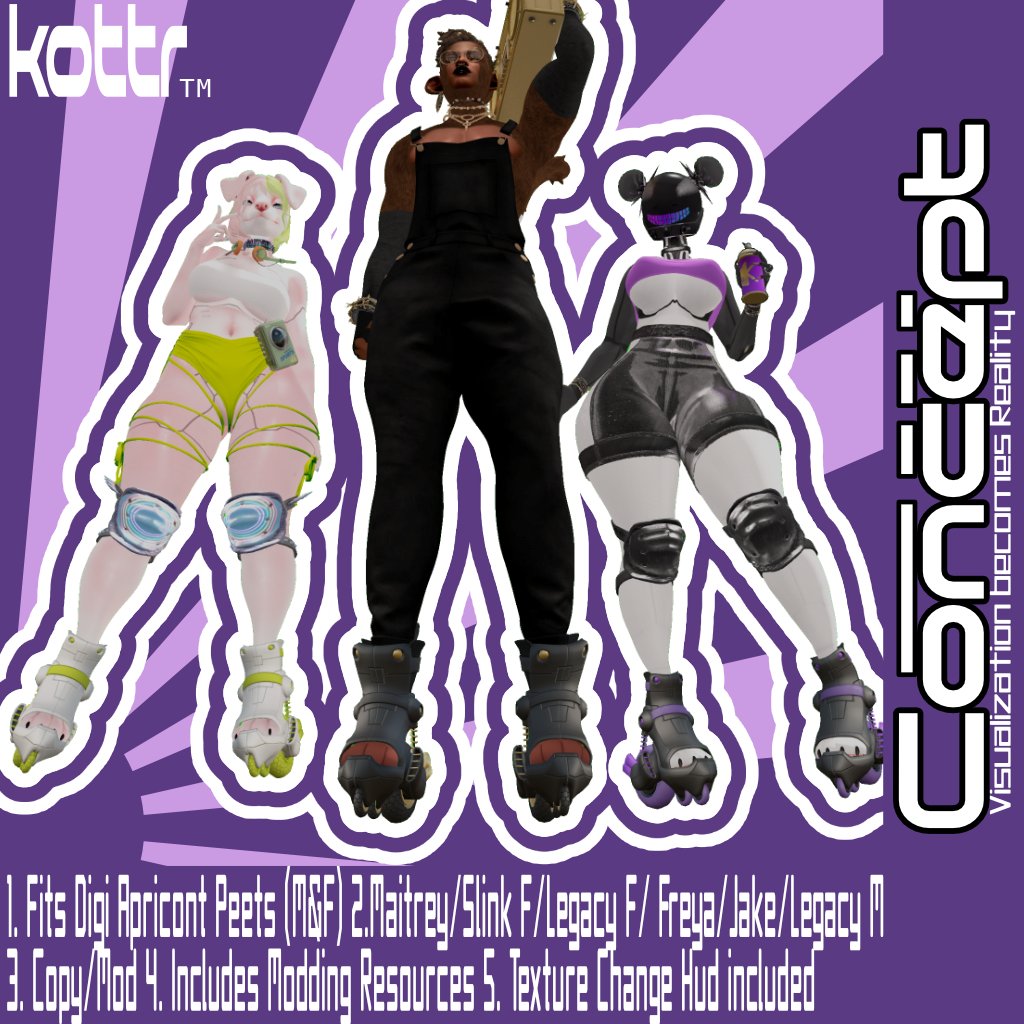 Supernova 2021 by Abnormality Event opens on August 7 and ends on the 28. Below is the list of participants that are taking part in this round and I will be blogging some of them but please stay tuned and visit the website and twitter for more information.
---
Style:
Kottr - Concept Available on August 7th @ Abnormality Event
Spoiled - Tinderella Yellow [ Marketplace ]
MeHoney - Stacy Shorts [ Marketplace ]
imbue. heart shades - pink & orange [ Mainstore | Marketplace ]
Y13. - P.Cat [ Marketplace ]
Kottr - Klaws Stilletto [ Mainstore ]
Lovely Mi - Sparkly Pink Nail Textures [ Mainstore ]