EXCLUSIVE MOD RELEASE: Oracle Spark by Nomad's Galaxy featuring +UMBRA+ [Available EXCLSUIVELY on Sensation White] April 16th and 17th, 2021. More colors will be made available after the initial release, but this mod is exclusive to the event.
Backdrop: The Bearded Guy – White Snow Backdrop @ Stardust Event [ Mainstore | Marketplace ]
---
Style: Sensation Oracle Spark by Nomad's Galaxy feat. +Umbra+ | [Contraption] Vazu-d4R4 Prothesis [ Mainstore ] | Vibing – Emery Rings in Silver for Legacy [ Mainstore ] | +Spellbound+ Blue Velvet [ Marketplace ] | Nails by .alme. | Eyes by +CURELESS+ [ Mainstore ] | A list of parts is made available to you upon purchase, for this I am wearing: Cerberus Canis Bento, Legacy body, Quirky Audio Jack Tail, Blah. Legs & Chimera Gauges Notch Ears.
Music: A.L.I.S.O.N. & 憂鬱 – Dive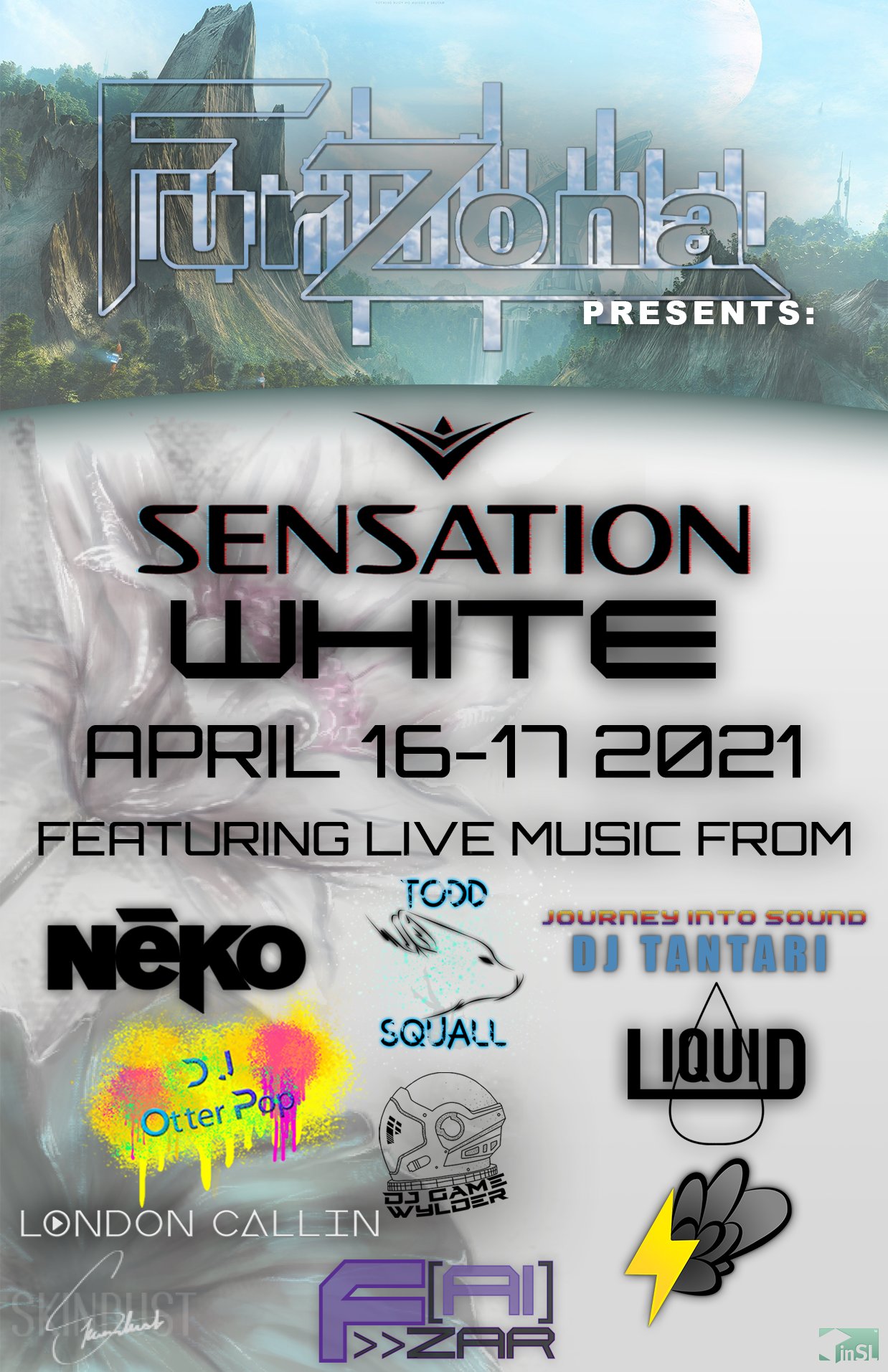 Sensation White here at Furzona emulates the brighter half of an RL festival located in Europe. It centers itself around uplifting, driving genres of music like Trance, house, Melodic Dubstep, Drum n Bass and more! In the real world the event houses more than 80,000 attendees and features some of the most intense stage designs and light shows in the world of electronic music! We feature some of the fiest DJs of and off the grid, who make themselves stand out as people who represent this event as best as possible.